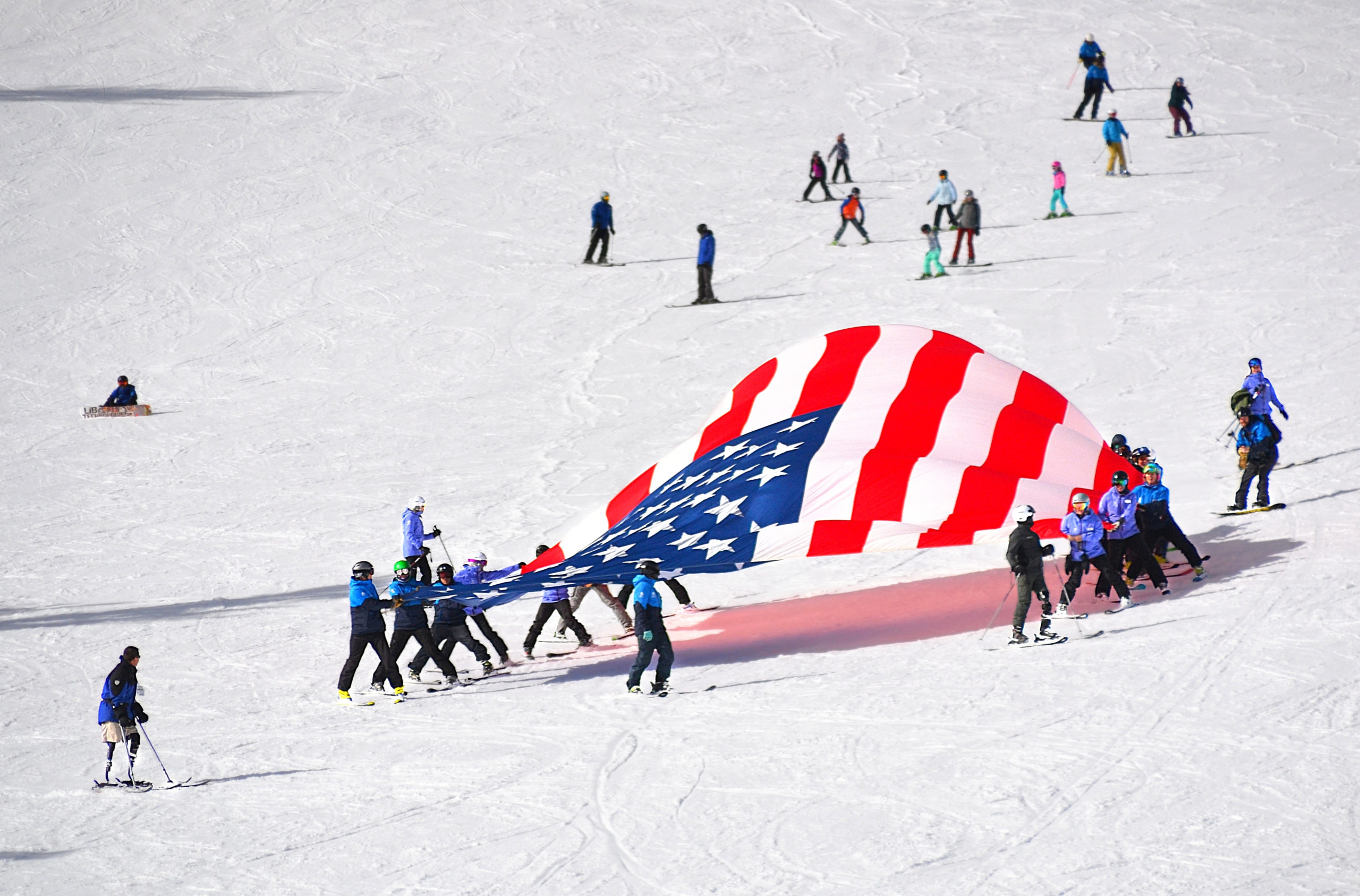 About
Achieve Tahoe has strong ties to the military. It was started in 1967 by a group of Vietnam Veterans with disabilities who taught themselves and others how to ski. Five decades of experience has shown us that Veterans and service members benefit greatly from activities that will show them the promise of a bright and active future. With the proper adaptive equipment and trained instructors, most people can successfully learn a sport – almost any sport – in ONE day.
Achieve Tahoe is proud to serve our Military Veterans and active duty service members with permanent disabilities at discounted rates year-round:
Join our regularly scheduled programming year-round at no cost. Our programs include:
Join one of our Military Winter and Summer Sports Camps!
If you are a Veteran with a disability and are interested in participating in one of our events, please contact Marina Gardiner at 530-581-4161 ext 6; [email protected]
Thank you for your service!
Support the Program
Achieve Tahoe provides winter and summer adaptive sports for military service members with disabilities and their families. These programs are available mostly if not fully free of charge because of generous donors and sponsors like you. These vital services are funded from private sector groups, individual donations, and our generous sponsors and partners.
Schedule
We conduct various activities specifically for Veterans throughout the year. Typically, we host two multi-sport camps each year, one in winter and one in summer. Check back here for dates and more information about upcoming camps.
Veterans and active service members can participate in our regularly scheduled programs year-round at 50% off our posted activity fee. We also have scholarships available to cover the full cost of activities if needed.
If you are a Veteran with a disability who is interested in participating with us, please contact Marina Gardiner at (530) 581-4161 x6, or [email protected]