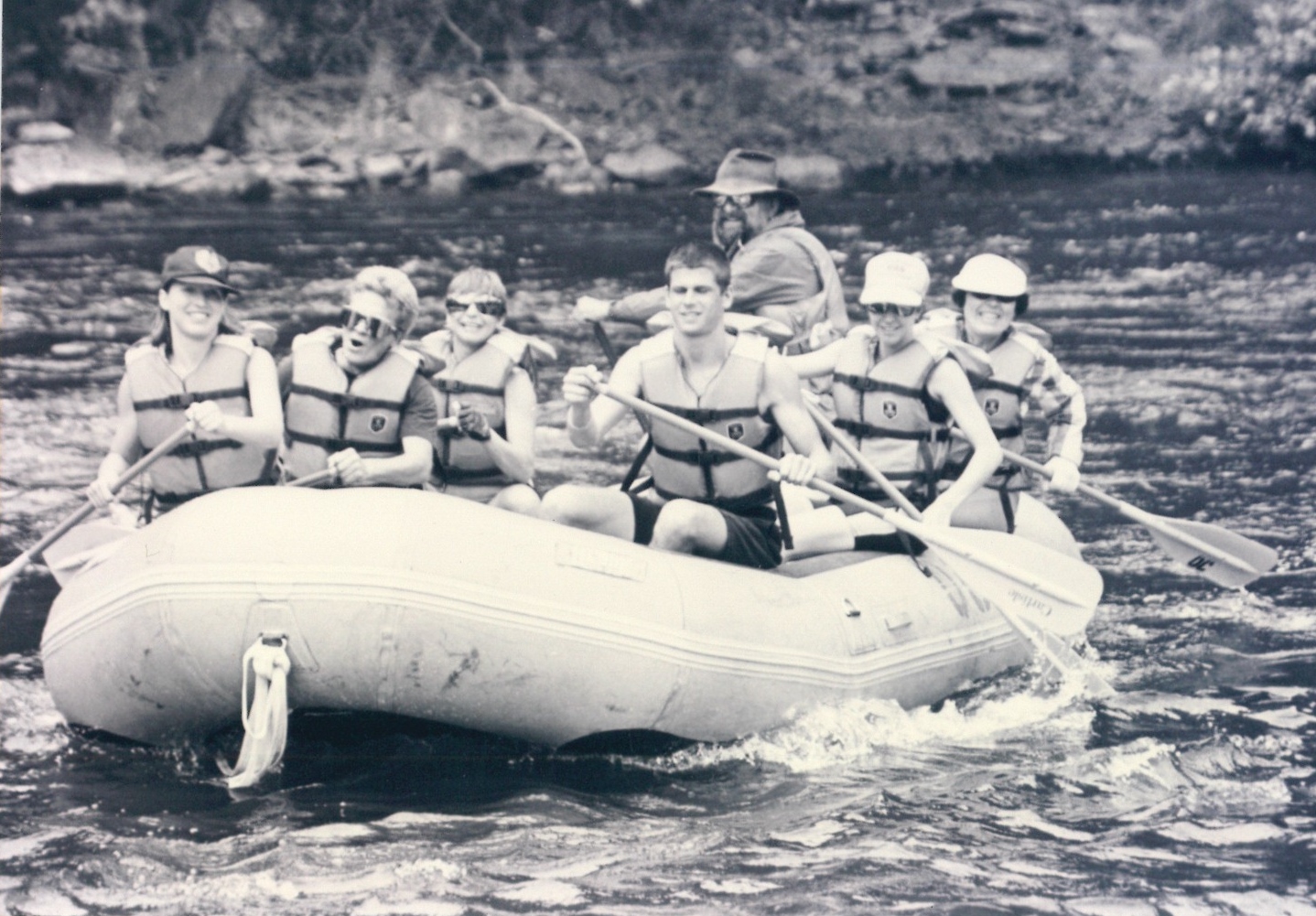 Mission & History
Mission
To provide affordable, inclusive physical and recreational activities that build health, confidence, and independence.
History
Achieve Tahoe was started in 1967 by Jim Winthers, a World War II Veteran of the 10th Mountain Division and Director of the Soda Springs Ski School. He brought together a group of Vietnam Veterans with disabilities and they taught themselves how to ski and found ways to adapt equipment to do so. At the time, adaptive sports equipment did not exist. The experience was so positive, Jim felt that the community could benefit from a formalized program that helped more people. We are proud to be the founding chapter of MoveUnited (formerly Disabled Sports USA) and have employees and volunteers who were the pioneers in the adaptive sports world.
Today, Achieve Tahoe provides year-round outdoor recreation activities for people with cognitive, sensory, and physical disabilities. We can serve just about anyone with any disability. We focus on health, confidence, and independence so that the experience people have with us is long-lasting and carries over into other areas of their life.
Core Values
Achieve Tahoe established these Core Values to define how we conduct business, serve those that participate in our programs, and guide staff, volunteers, and Board of Directors.
INCLUSION – We believe that building an inclusive adaptive sports community requires intentional, compassionate effort to remove barriers to access, innovate to accommodate needs, and demonstrate empathy to ensure that people with disabilities have equal opportunities to participate in outdoor recreation.
RESPECT – We believe that creating a culture of respect for all abilities and achievements means giving time and consideration to thoughts, feelings, and opinions, recognizing and honoring unique experiences, and working to create an experience that is tailored to individual needs, abilities, and goals. We respect ourselves, each other, and our community.
COMMUNITY – We believe that our community is unified through our individual and shared values to support, encourage, and create a sense of belonging in the recreational activities we pursue in the Lake Tahoe region, achieving our goal of a more inclusive, positive, and equitable future.
QUALITY – We believe in ensuring safe, meaningful experiences by maintaining high standards for our programs, following best practices, and continually improving our programs to provide valuable experiences for each unique participant.
PROFESSIONALISM – We believe in upholding a commitment to expert service by treating all participants and team members with respect, conducting programs with the goal of continuous improvement and ensuring that volunteers, staff and Board of Directors are extensively trained to guarantee they are responsible, confident, and dependable representatives of our organization.
PASSION – We believe that all people should have access to outdoor recreation. We share a deep passion for the positive value of engaging in, sharing, teaching, and seeking to improve the activities that we provide. These activities have positively benefited our own lives, and we are passionate about making physical and recreational activities accessible to all.
FUN – We believe that working to achieve something challenging should be fun! Achieve Tahoe volunteers, staff, and Board of Directors will always value the joy of teaching and learning a new sport, of overcoming challenges, and of helping participants feel fulfilled, proud, and empowered.